How is blockchain technology revolutionizing insurance underwriting and claims processes?
Use Cases and Adoption
How is blockchain technology revolutionizing insurance underwriting and claims processes?
So, we all know that blockchain technology has a massive impact on various industries, right? But I've been pondering lately how this applies specifically to the insurance world, more specifically, to insurance underwriting and claims processes.

I mean, is blockchain really changing the game there? Are companies using it to process claims faster and more accurately, or maybe to detect fraudulent activity in a better way? Has it made a difference when it comes to assessing risks associated with potential customers or policies?

I'm super into this topic at the moment and would love to hear about any direct experiences or insights you lot might have. Feel free to throw in any relevant resources or articles that you came across too. Cheers!
Absolutely, blockchain has the potential to significantly streamline insurance processes. For instance, it can enable more transparent and efficient transactions through smart contracts. These contracts automatically execute and enforce themselves when certain conditions are met, which could simplify claim settlements. Moreover, the immutability of the blockchain could make fraudulent claims easier to detect and prevent. However, the technology is still in its relatively early stages in this industry and adopting it comes with its challenges and complexities. This includes issues related to regulation, data privacy, and technological infrastructure. So while the promise is definitely there, it's not without obstacles.
While blockchain indeed offers transparency and automation, one should not overlook the challenge of integrating this new technology into existing systems. It might be a hurdle in itself. Happy to hear thoughts on this.
In my opinion, while exploring the potential of blockchain, it's also crucial to have a robust framework to monitor and manage the associated risks. Standardization of blockchain protocols in the insurance industry can also accelerate its adoption.
Top forum posts
| After call
The best stock exchanges in comparison
We have compared the best crypto exchanges for you. Just take a look at our free crypto exchange provider comparison.
Already thought about the tax for your coins?
We have compared the leading crypto tax tool providers for you. Check out our free crypto tax tool provider comparison.
Blog Posts
| Current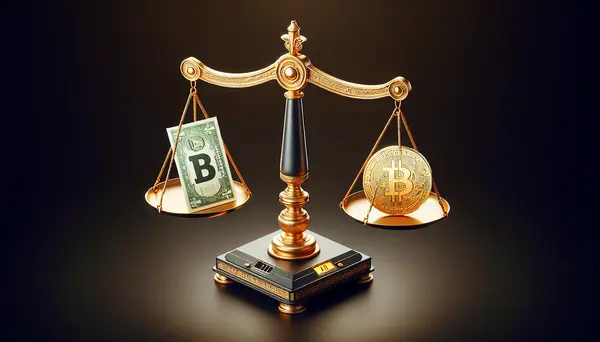 Introduction: Understanding ICO and IPO Before delving into the difference between ICO and IPO, it's crucial to understand what these terms...