What should I look for in a cryptocurrency exchange before getting started?
Just looking to dip my toes into the big world of cryptocurrency. The whole thing is kind of overwhelming to be fair. Before diving head first into this, I was wondering what should I be looking for in a cryptocurrency exchange? What are some important factors to consider before I get started? Any advice from people who have been down this path would be super helpful! Cheers and thanks in advance for any tips.
Keep an eye on security measures, transaction fees, and the variety of cryptocurrencies available on the exchange. Also, the user interface should be intuitive for smooth trading, and reliable customer support is a must.
Absolutely agree with these points. Additionally, consider the trading volume of the exchange, higher volumes often indicate a significant number of users trust the platform. Don't neglect to check the exchange's liquidity too, it can save you from potential hassles while executing trades.
You've got a bunch of good points there. However, another thing that hasn't been touched on yet is the geographical restrictions. Some exchanges are not available in certain countries, so you'll want to make sure the exchange you choose is available in your location. Also, consider the speed of transactions. When you're dealing with cryptocurrencies, speed can be critically important - some platforms can execute transactions almost instantly, while others might take a few minutes. Last but definitely not least, assess the public reputation of the exchange. Look at reviews, check out what other users are saying, and make sure you're comfortable with what you find.
Adding to these great points, don't forget the importance of understanding an exchange's fee structure. This is a key factor as fees can really eat into your profits. Every exchange has a different structure so take some time to understand this before committing!
Have you guys thought about the option of decentralized exchanges versus centralized? How do you evaluate which type is the right one for you?
Top forum posts
| After call
The best stock exchanges in comparison
We have compared the best crypto exchanges for you. Just take a look at our free crypto exchange provider comparison.
Already thought about the tax for your coins?
We have compared the leading crypto tax tool providers for you. Check out our free crypto tax tool provider comparison.
Blog Posts
| Current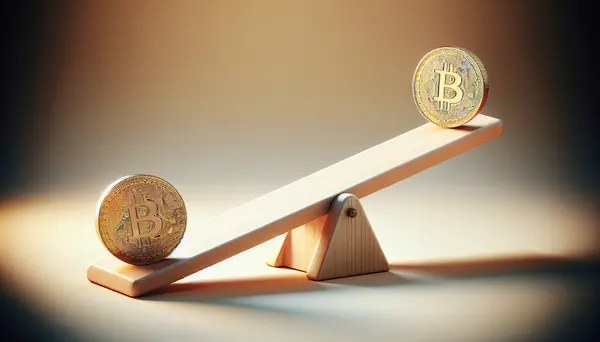 Introduction: Bitcoin's Dynamic Journey Bitcoin, the world's first and most recognized digital currency, is often the subject of dramatic headlines, featuring...