Bitfinex
Bitfinex
What is Bitfinex?
Bitfinex is one of the world's leading cryptocurrency exchanges. Established in 2012 and headquartered in Hong Kong, it offers a platform for digital asset trading. Whether you're a cryptocurrency novice or a seasoned blockchain enthusiast, Bitfinex aims to provide a sleek and professional digital asset trading experience.
Trading on Bitfinex
Bitfinex provides a full suite of advanced trading features. It offers an extensive range of cryptocurrencies for trading, including Bitcoin, Ethereum, Litecoin, and many others. Users can trade directly from their wallet and leverage up to 5x on a range of digital assets. Bitfinex also provides options for spot trading and margin trading, catering to different levels of risk appetite.
Security on Bitfinex
In the realm of digital asset trading, security is a major priority. Bitfinex takes this seriously with robust security measures. They employ high-level encryption technology and keep the majority of their funds in cold storage, offline and away from potential online threats. Therefore, users can trade on Bitfinex with confidence in the safety of their assets.
Bitfinex Funding and Lending
Bitfinex extends its platform beyond mere trading. It also hosts a peer-to-peer lending market where users can earn interest on their cryptocurrencies by lending them to other traders. This presents an opportunity to generate revenue from idle assets, drawing users who are seeking passive income strategies in the cryptocurrency realm.
Bitfinex Mobile App
To ensure users can trade anytime, anywhere, Bitfinex offers a feature-packed mobile app. This provides easy and quick access to the Bitfinex trading platform, funding market, price alerts, and more. It's compatible with both iOS and Android devices, making Bitfinex a flexible choice for on-the-go traders.
Customer Support at Bitfinex
When it comes to customer support, Bitfinex provides an extensive Help Center. It includes frequently asked questions, guides, and details about trading, deposits, withdrawals, and security. Further, a dedicated support team is available to handle specific concerns or issues, further cementing Bitfinex's stand as a user-friendly platform.
Conclusion
In the ever-evolving world of cryptocurrency and blockchain, Bitfinex stands as a reliable and comprehensive platform. With advanced trading features, robust security, and dedicated support, Bitfinex makes a strong case for its place in the digital asset trading landscape.
Blog Posts
with the term: Bitfinex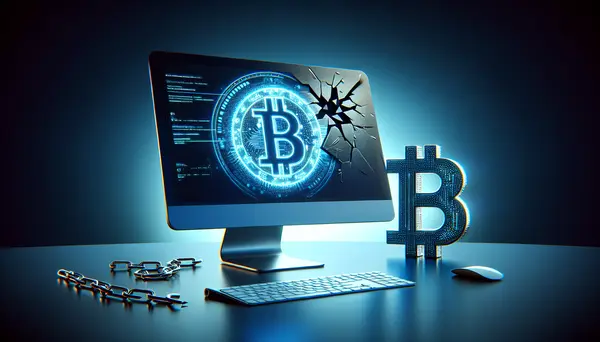 Introduction: Understanding Bitcoin Security Imagine being part of a financial environment that is both secure and offers freedom from conventional banking...