Collateral Network (COLT)
Collateral Network (COLT) is a next-generation decentralized lending platform that leverages blockchain technology to facilitate secure and efficient borrowing and lending of assets. This innovative platform sets itself apart by harnessing the power of physical-asset-backed NFTs, allowing borrowers to secure loans against a diverse range of real-world assets, such as exquisite artwork, lavish properties, opulent timepieces, and even shimmering diamonds.
The lifeblood of the Collateral Network ecosystem is the native COLT token, crafted to offer users enticing benefits, including reduced trading fees, exclusive rewards, and preferential terms for borrowing. As a bonus, holders of COLT tokens can revel in passive income by staking their tokens. Currently, the COLT token presale is underway, with a limited supply up for grabs.
By revolutionizing the way we approach lending and borrowing, Collateral Network stands at the precipice of transforming the age-old lending industry, empowering individuals with swift, secure, and adaptable financing alternatives.
Blockchain: Ethereum
Buy Method: BTC, ETH, BNB, USDT, SOL, SAND, MANA, DOGE, and SHIB
$COLT Value: $0.14
Min Investment: $250
Max Investment: $25,000
Metropoly
Metropoly is an extraordinary NFT marketplace tailored specifically for real estate assets. It enables investors to tap into the potential of fractional NFTs backed by tangible, real-world properties. In doing so, Metropoly is democratizing access to property investments that were previously out of reach for many.
The platform makes purchasing fractional NFTs as easy as spending $100. These NFTs generate passive income for investors through a portion of the rental proceeds from the underlying assets. They also have the potential to increase in value over time, providing investors with a dual benefit.
In addition, Metropoly offers complete transparency which is crucial for building investor trust. The platform has a beta dashboard and publicly available audit reports for the contracts and team involved.
Currently, Metropoly is in the final stages of its presale. The platform provides discounts and even a chance to win a $1m Burj Khalifa apartment, subject to eligibility. The platform's native currency, the METRO token, is built on the Ethereum blockchain.
Blockchain: Ethereum
Buy Method: USDT, ETH, BNB
METRO Value: $0.08
Min Investment: $100
Max Investment: $100,000
Pros and Cons of Top-Rated Initial Coin Offerings in 2023
| ICO Name | Pro | Con |
| --- | --- | --- |
| ICO 1 | Promising business model. | High initial coin price. |
| ICO 2 | Reliable team. | Competitive market landscape. |
| ICO 3 | Innovative technology. | Unclear regulatory environment. |
| ICO 4 | Impressive partner network. | High risk due to early stage. |
| ICO 5 | Strong market demand. | Complicated technology difficult to understand. |
| ICO 6 | High potential for scalability. | Lack of clear roadmap. |
| ICO 7 | Existing customer base. | Heavy competition in the ICO market. |
| ICO 8 | Compliance with regulatory standards. | Limited token utility. |
| ICO 9 | Diversified team and advisors. | Uncertain token economics. |
| ICO 10 | Solid investment in technology development. | Requires significant further funding. |
Merix Coin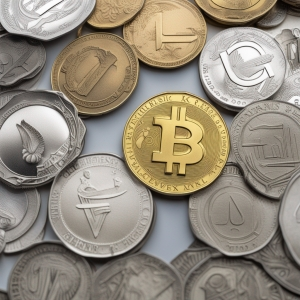 Merix Coin is an exciting new decentralized referral marketing presale that shows massive potential. This revolutionary platform, based on the sturdy foundations of the Polygon blockchain, boasts a unique strategy and swift staking liquidity. Currently, the presale's initial phase offers investors the opportunity to acquire a whopping 1,000 MERIX tokens for just $1.
The Merix Coin project is transparent and comprehensive, with a detailed whitepaper for interested investors to understand the project better. Buying MERIX tokens is a breeze as it accepts popular cryptocurrencies like ETH, MATIC, and USDT. All transactions can be executed directly on the Merix Coin platform. However, note that investors must visit the platform after the presale to claim their tokens.
The first phase of the presale is still in progress, offering ample entry points for investors. By aiming to reshape the referral marketing landscape through a decentralized platform on the Polygon blockchain, Merix Coin presents itself as an enticing opportunity for those considering diversified cryptocurrency investments.
Blockchain: Polygon Chain
Buy Method: USDT, MATIC, or ETH
Merix Value: $1
Min Investment: N/A
Max Investment: N/A
yPredict (YPRED)
yPredict (YPRED) is an AI-powered investment platform offering crypto investors personalized investment strategies. Incorporating machine learning algorithms, yPredict meticulously examines market trends and forecasts future cryptocurrency prices. This ability empowers investors to make informed decisions that reflect their individual investment goals, risk tolerance, and trading preferences. The platform's intuitive design and user-centric approach enable seamless real-time portfolio monitoring.
Additionally, investors have the opportunity to enhance the platform's accuracy and earn rewards by making accurate predictions and refining AI models. With yPredict, investors can confidently navigate the crypto landscape, optimise their returns, and leverage the power of AI. Regardless of whether you are new to crypto or a seasoned investor, yPredict boasts a powerful toolkit to assist in achieving your financial aspirations.
Blockchain: Polygon Chain
Buy Method: BNB, MATIC, or ETH
yPredict Value: $0.045
Min Investment: $1
Max Investment: $15,000
C+Charge: Promoting Sustainability through Tokenized Incentives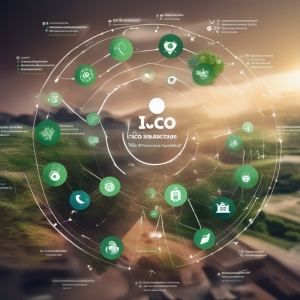 C+Charge is making considerable advances in the intersection of blockchain technology and environmental sustainability. Through a tokenized reward system, C+Charge encourages the adoption of greener transportation alternatives by incentivizing electric vehicle (EV) users with carbon credits for every charge at its partner stations. Operating under the proprietary Flowcarbon blockchain, their transactional currency CCHG, in synergy with a secondary token, GNT, holds potential for remarkable growth and influence in the near future.
Notably, C+Charge has enticed investors by successfully raising almost $3m during the sixth stage of their presale. As they continue their journey, their commitment to sustainability and technological innovation makes C+Charge one of the ICOs to watch closely in 2023.
Discover LimeWire: Empowering Artists Through Blockchain
Shaking up the realm of music streaming, LimeWire is innovating artist empowerment. It leverages blockchain technology, giving creators the reins of control. The unique proposition allows musicians to set their pricing and retain direct profits, ensuring an equitable sharing of rewards. Users can enjoy their favorite tracks through a subscription, payable in LMWR, LimeWire's native crypto token.
With every play, artists receive their well-deserved royalties, ensuring a transparent transaction environment. Already backed by substantial private funding, LimeWire's ICO offers an attractive value for its LMWR tokens. It's a promising avenue for those seeking an industry-shaking investment opportunity. Artists worldwide can look forward to the redefined music experience that LimeWire is poised to deliver.
SOLA-X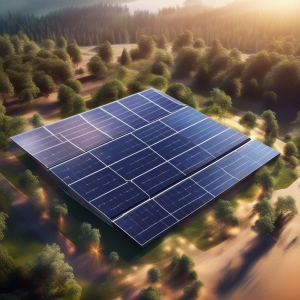 SOLA-X is cementing itself as a top ICO for 2023; this decentralized exchange solution is shaping an ecosystem that specializes in providing liquidity services. SOLA-X stands out through its smart routing and front-running mechanisms that aim to deliver an unparalleled trading experience to all its users. By addressing and overcoming the challenge of liquidity in decentralized exchanges, SOLA-X ensures that manipulating slippage levels isn't a cause of worry for traders.
One of the top features that make SOLA-X stand out is its liquidity pool hosting services. Users can deposit their unused cryptocurrencies to earn a fraction of the incoming revenues from trading fees, borrowing fees, and interest from leveraged trades. The engine that powers SOLA-X is its native token, SAX, which is used for transactions within the platform.
Currently, only seed investors have access to the SAX presale with the investment starting at $10,000. However, once the seed phase ends, the public ICO will commence, offering retail investors the opportunity to acquire SAX tokens. With its forthcoming ICO and comprehensive ecosystem, SOLA-X is an ICO to keep on your radar in 2023.
O-MEE: A New Horizon in Digital Art Marketplaces
O-MEE is stepping into the limelight as an innovative application that merges the distinct worlds of social artwork and blockchain technology. By giving artists a global platform to showcase their creations, it amplifies their reach and enhances their financial prospects. Buyers, meanwhile, enjoy a transparent and secure ecosystem where they can acquire and admire a diverse selection of digital artwork.
O-MEE's unique selling point lies in its commitment to contribute a portion of each sale to philanthropic causes. This artistic platform is not only redefining how art is bought and sold but also how it can be leveraged to effect positive change in society. From colourful illustrations to inspiring multimedia projects, every piece of artwork sold contributes to making the world a better place.
Operating with its native token, OMEE, the platform is set to revolutionize art sales and pave the way for digital art marketplaces of the future. As it embarks on this ambitious journey, its ICO is definitely worth keeping an eye on in 2023.
Artyfact: Redefining Gaming
Expanding the horizons of online gaming, Artyfact sparks a revolution by integrating the blockchain technology within its platform. This innovative project augments the gaming experience and shifts the paradigm by introducing in-game Non-Fungible Tokens (NFTs) and enticing 'play-and-earn' rewards that fuel gamers' motivation.
Artyfact's gamers can accumulate rewards risk-free and use these awards to purchase in-game boosters, enhancing their overall gaming prowess. Facilitating the platform's transactions and providing exclusive access to unprecedented features is Artyfact's native token, ARTY. The play-and-earn philosophy is operationalized through this token as it is awarded for gaming rewards, in-game purchases, and lucrative staking rewards offering returns of up to 600%.
Furthermore, Artyfact pledges to reinvest 20% of its gaming revenue into a token buy-back program, which will ensure a reduction in the ARTY tokens' circulation, consequently heightening their value. As Artyfact forges ahead in revolutionizing gaming and presents substantial growth potential, it features as an ICO to watch out for. This project is primed to reset the boundaries of gaming, introducing novel ways to play, generate income, and be rewarded.
Blockchain: Binance Smart Chain
Buy Method: N/A
$ARTY Value: $0.30
Min Investment: $100
Max Investment: $10,000
Chain GPT
Chain GPT is a notable entry in the ICO spectrum, poised to leave a transformative impact on the artificial intelligence domain. Unique in its premise, Chain GPT primarily focuses on generating prolific analytics related to cryptocurrency and blockchain via Artificial Intelligence. Intrinsically powered and motivated by the advancements made by ChatGPT, which has been making massive strides for its distinctive ability to engineer content, including comprehensive blogs and illuminating essays, by simply processing a keyword or a targeted question.
Users of Chain GPT are presented with an array of beneficial features, including insightful blockchain and market analytics, exhaustive cryptocurrency price analysis, efficient smart contract deployment processes, and comprehensive anti-money laundering frameworks. All these beneficial aspects are conveniently accessible through the utility token of Chain GPT, known as CGPT. Unlike its free version counterpart, availing AI requests with CGPT guarantees users with immediate results, functioning round-the-clock.
Currently, the presale of Chain GPT is ongoing and it translates into a tangible real-world use case. Hence, this adds to the reasons why it's a presale worth keeping tabs on.
Blockchain: Binance Smart Chain
Buy Method: USDT
$CGPT Value: 0.008 USD
Min Investment: N/A
Max Investment: N/A
---
Essential FAQs About Top ICOs in 2023
What is an Initial Coin Offering (ICO)?
An Initial Coin Offering (ICO) is a type of funding using cryptocurrencies. It is often a form of crowdfunding, however a private ICO which does not seek public investment is also possible.
Why are ICOs important in 2023?
ICOs are increasingly becoming a popular method for start-ups to raise funds. By offering digital tokens, companies can bypass traditional funding methods and reach a global audience. As such, offering top ICOs to watch in 2023.
What are the risks involved in ICOs?
ICOs are high risk investments. They are unregulated, and investors must be prepared to lose their entire investment. There is also a high risk of scams, with many fake ICOs being launched to deceive investors.
How can I evaluate an ICO?
Due diligence is crucial before investing in any ICO. Check the credibility of the team, the feasibility of the project, and read the whitepaper thoroughly. Consider getting advice from professionals or someone with experience in ICO investments.
What does the future hold for ICOs in 2023?
As the blockchain market matures, it's expected that ICOs will evolve and regulatory frameworks will be established, providing greater protection for investors. The top ICOs in 2023 will be those that offer innovative solutions and strong value propositions.