Ledger
Ledger
Understanding the world of cryptocurrency and blockchain can seem daunting at first. However, key terms such as 'Ledger' can help unravel the mystery. Here, we take a look at what ledger really is in the context of cryptocurrency and blockchain.
Definition of Ledger
The term 'Ledger' plays an integral part in understanding cryptocurrency and blockchain technology. A ledger, in the simplest of terms, is a record book. It is a book in which financial transactions are entered or posted from day to day, to ensure clear and organized transaction details.
The Ledger in Cryptocurrency and Blockchain
In the realm of blockchain and cryptocurrency, a ledger takes on a digital form. This digital form is often called a blockchain ledger or a cryptocurrency ledger. This ledger is a distributed, and often public, database where all completed transactions from individual cryptocurrencies, like Bitcoin or Ethereum, are recorded.
Security and Transparency in Ledger
A key part of why the ledger system is so highly appreciated in the crypto world, is its inherent security and transparency. Every transaction recorded on the ledger has been verified by peer networks, making it near impossible to fraudulently manipulate transaction data. The ledger is also visible to all participants in the blockchain network, enhancing its transparency.
The Importance of Ledger in Crypto Space
The ledger plays a pivotal role within the crypto ecosystem. It records and maintains all transactions, offering not only a comprehensive history of transactions for all coins but also adds an unparalleled layer of security to the cryptocurrency market. As crypto investors, it is essential to appreciate the vital function a ledger plays in securing transaction data and nurturing trust within this digital currency world.
Blog Posts
with the term: Ledger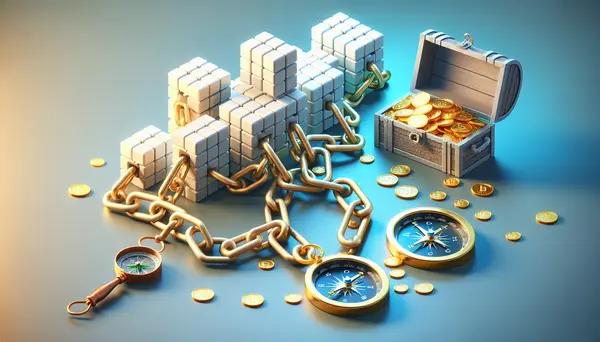 Introduction: Blockchain's Potential Beyond Cryptocurrency When we hear the term "blockchain," most of us instinctively think of cryptocurrencies like Bitcoin and...