Traceability
Traceability
Understanding Traceability in Cryptocurrency and Blockchain
One key term whose understanding is paramount in the cryptocurrency and blockchain world is Traceability. In this context, Traceability is a feature that makes it possible to track the entire path of a specific transaction within a blockchain network, from its origins all the way to its current location. This unbroken record of a transaction's history is what grants the network its high degree of transparency.
A Deeper Look into Traceability
Blockchain technology, serving as the backbone for cryptocurrencies, provides an open distributed ledger. Each 'block' in the chain contains information about transactions. Traceability is a crucial feature of that structure. It allows users and participants in the network to trace back transactional steps. Changes to these transactions are publicly viewable and are impossible to alter or erase. This transparency fosters trust and security within the network, providing a tamper-evident log of data.
Traceability: Its Significance in Cryptocurrency Transactions
In the world of cryptocurrencies, Traceability plays a significant role. It helps deter fraud, money laundering and other illegal activities by offering full visibility into transaction histories. If someone attempts to spend a cryptocurrency that they do not own, this action leaves a public trail. Therefore, fraudulent activities become easier to identify and take corrective measures against. In this way, traceability supports the integrity and reliability of cryptocurrency.
The Future of Traceability in Blockchain
Looking ahead, the Traceability feature in blockchain technologies holds much promise for various industries outside of finance as well. Examples are the supply chain, healthcare and food safety sectors which greatly benefit from verified and traceable data. As such, traceability alongside blockchain's other advantages contributes to blockchain's potential to revolutionize countless business processes.
Blog Posts
with the term: Traceability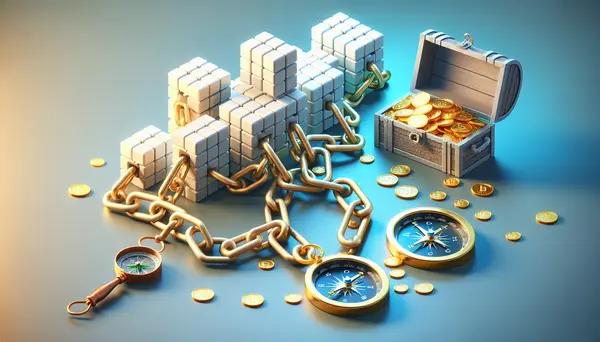 Introduction: Blockchain's Potential Beyond Cryptocurrency When we hear the term "blockchain," most of us instinctively think of cryptocurrencies like Bitcoin and...