Verification
Verification
Understanding Verification in Cryptocurrency and Blockchain
The term verification is a crucial concept within the realms of cryptocurrency and blockchain technology. In general, verification refers to the process of confirming the authenticity, accuracy, and validity of a transaction, information, or entity.
Role of Verification in Cryptocurrency
In the sphere of cryptocurrency, verification becomes essential to ensure the security and integrity of transactions. When a user wishes to send some digital assets to another party, the transaction undergoes a series of verifications in order to confirm that it is legitimate and the sender has sufficient funds. The verification process helps prevent fraudulent activities and double-spending issues - a problem in the digital cash system where one can spend a single digital token more than once.
Verification and Blockchain
The backbone of cryptocurrency, the blockchain, leverages the verification process to maintain a transparent, decentralized ledger of all transactions. Each transaction block that gets appended to the blockchain has undergone rigorous verification. This ensures that only valid transactions are recorded, promoting trust among users.
Verification Process in Blockchain
The exact nature of the verification process can vary between different blockchain networks, but generally, it involves the following fundamental steps:
Transaction Initiation: A user sends a transaction into the network, signing it with their private key.
Verification: The nodes in the network then vet the transaction. They check for its validity by examining factors like the sender's authenticity, the availability of enough funds, and the integrity of the included digital signature.
Block Confirmation: After passing the verification stage, the transaction joins other verified transactions in a block, which is then appended to the blockchain.
Who Performs Verification?
In a blockchain network, the act of verification is carried out by specialized nodes often referred to as miners. These miners solve complex computational problems to verify transactions and earn rewards in the form of cryptocurrency for their efforts.
Why is Verification Important?
In essence, verification serves as the foundation of trust in cryptocurrency systems and blockchain networks. It guarantees the security, accuracy, and transparency of transactions, fostering a sense of trust among participants.
Blog Posts
with the term: Verification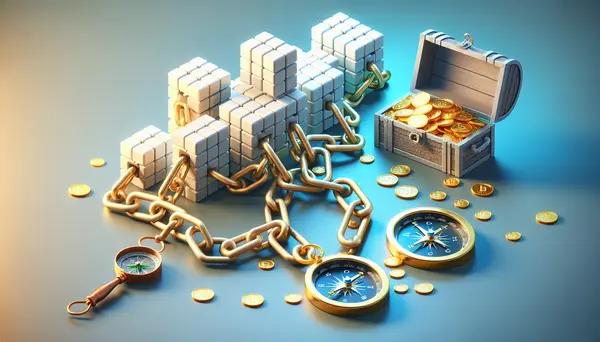 Introduction: Blockchain's Potential Beyond Cryptocurrency When we hear the term "blockchain," most of us instinctively think of cryptocurrencies like Bitcoin and...