Loss
Loss
In the ever-evolving world of Cryptocurrency and Blockchain, certain terms may be daunting for beginners. One such term you often encounter is "Loss". Understanding this concept is critical for anyone stepping into the realms of digital assets. In this glossary entry, we will elaborate on Loss from the Cryptocurrency and Blockchain perspective.
Definition of Loss
A "Loss" in terms of Cryptocurrency refers to the situation when you sell your digital assets for a price lower than what you bought them for. Essentially, if the selling price of your cryptocurrency is less than your buying price, you incur a loss. It's that simple.
Understanding Loss
For instance, let us assume you bought 1 Bitcoin for $10,000. However, due to market fluctuations, the value dropped and you decided to sell it for $8,000. In this case, your loss would be $2,000. Losses in Cryptocurrency transactions can occur due to various reasons including market volatility, poor investment strategies, or sudden regulatory changes.
Losses and Blockchain
Since Blockchain is the technology underlying cryptocurrencies, it indirectly affects your losses too. If a blockchain network is not secure or efficient, it can impact the functionality of the cryptocurrency, thereby influencing its value and potentially leading to a loss for investors.
Managing Loss in Cryptocurrency Transactions
Patience is a virtue in the volatile world of cryptocurrencies. Panic selling often leads to losses. Setting up a threshold for losses and sticking to it can prevent significant financial setbacks. Researching extensively, understanding market trends, and investing wisely are key strategies to reduce potential losses.
Remember the golden rule of investing in any market - never invest more than you can afford to lose.
Conclusion
Understanding "Loss" and knowing how to navigate it can turn the unpredictable world of Cryptocurrency into a profitable venture. Learning and adapting continues to be the best way to mitigate potential losses in this emerging market.
Blog Posts
with the term: Loss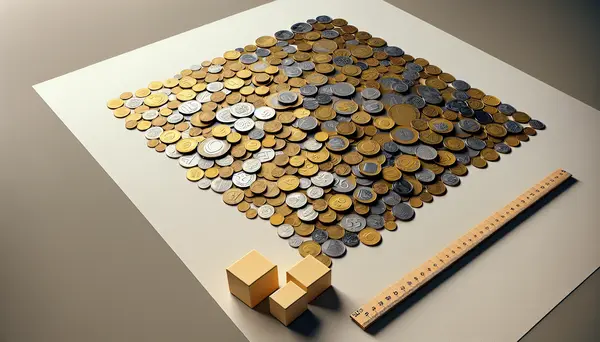 Introduction: The Importance of Diversification Investing in cryptocurrencies can be both exciting and rewarding. However, it's crucial to remember that the...