Volatility
Volatility
Understanding Volatility in the Context of Cryptocurrency and Blockchain
In the intricate world of cryptocurrency and blockchain, the term volatility plays a significant role. So, what exactly does it refer to?
What is Volatility?
Volatility refers to the rate at which the price of an asset, such as bitcoin, increases or decreases for a set of returns. It designates the level of variation of a trading price series over a given time frame, often measured by the standard deviation.
Volatility and Cryptocurrencies
In the realm of cryptocurrencies, volatility is usually higher compared to traditional fiat currencies. This means the price of a cryptocurrency can change rapidly in a very short time, making it possible for investors to experience significant gains or losses. Factors contributing to the volatility include limited liquidity, speculative trading, and regulatory news or events.
How does Volatility affect Cryptocurrency?
Volatility has a profound impact on the value of cryptocurrencies. In one aspect, it can create opportunities for traders who thrive on market volatility. On the flip side, it also carries a high degree of risk for less experienced traders or those with lower risk tolerance.
Measuring Volatility in Cryptocurrency
There are several ways to measure volatility. A commonly used metric is the average true range (ATR), which calculates the average range between the high and low price of a cryptocurrency over a specified period.
Managing Volatility in Cryptocurrency Trading
Managing volatility is a key aspect of trading cryptocurrencies. Traders often use tools like stop losses and limit orders to manage their risk exposure and protect potential profits during extreme price swings.
Understanding volatility in the domain of cryptocurrency and blockchain is essential to making informed investment decisions and managing risks effectively. It is a double-edged sword that traders and investors need to handle carefully.
Blog Posts
with the term: Volatility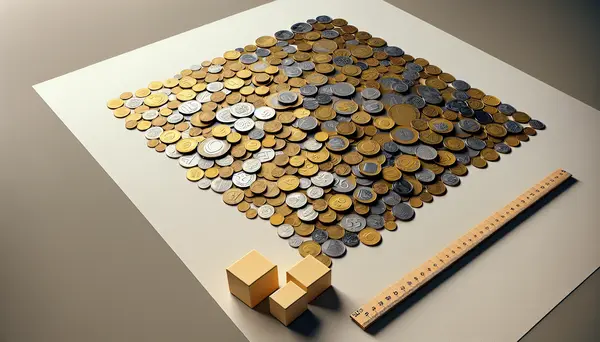 Introduction: The Importance of Diversification Investing in cryptocurrencies can be both exciting and rewarding. However, it's crucial to remember that the...