Coin
Coin
Understanding the term 'Coin'
In the realm of Cryptocurrency and Blockchain, one term that you will often come across is 'Coin'. To fully comprehend the intricacies of cryptocurrencies and blockchain, it's crucial to understand this keyword.
What is a Coin in Cryptocurrency and Blockchain?
A coin in the context of cryptocurrency, is a digital or virtual currency. It uses cryptography for security, making it nearly impossible to counterfeit or double-spend. The significant point to note is that a coin possesses its own independent blockchain. This aspect separates coins from tokens, which don't have their own blockchain and operate on another coin's blockchain.
The Origin of Coins
The first-ever crypto coin was Bitcoin, created in 2009 by an unknown entity named Satoshi Nakamoto. Since then, the concept of the coin has been taken up by numerous other cryptocurrencies, including Ethereum, Ripple, and others.
Usage of Coins
Coins in the blockchain and cryptocurrency world function much like physical coins do in our traditional financial system. They are a form of exchange for goods and services. In the virtual world, coins are used to power transactions on their respective blockchains.
Types of Coins
There are many different types of coins within the cryptocurrency world. The most well-known being Bitcoin (BTC), followed by Ethereum (ETH). Coins can be grouped into two broad categories - cryptocurrencies and altcoins. Bitcoin is the original cryptocurrency, while altcoins are all the other coins that followed. Altcoin is a portmanteau of the words "alternative" and "coin".
Conclusion
Understanding the notion of a coin in the context of blockchain and cryptocurrency is vital for anyone delving into these digital realms. Through this term, you can better grasp the mechanics of blockchain and the diverse ecosystems of digital currencies. Always remember the key distinguishing feature: A coin operates on its own blockchain, unlike a token.
Blog Posts
with the term: Coin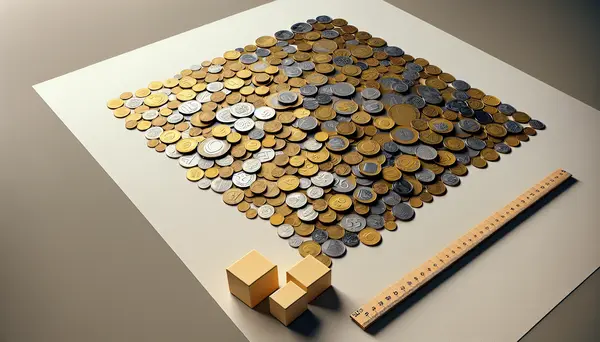 Introduction: The Importance of Diversification Investing in cryptocurrencies can be both exciting and rewarding. However, it's crucial to remember that the...