Cryptocurrency
Cryptocurrency
What is Cryptocurrency?
In the world of finance and the internet, Cryptocurrency has become a central focus. But what exactly does this term mean? Cryptocurrency is a form of digital or virtual currency that uses cryptography for security. Unlike traditional currencies, such as the US dollar or Euro, cryptocurrencies operate on a technology called blockchain, making them decentralized and immune to government control or interference.
Cryptography: The Backbone of Cryptocurrency
The concept of cryptocurrency is largely based on the technology of cryptography. Cryptography is a method of protecting data and information by creating codes that only those for whom the information is intended can understand. This mechanism ensures the safety and security of transactions and controls the creation of new units.
The Role of Blockchain in Cryptocurrency
As mentioned earlier, blockchain technology is a crucial part of any cryptocurrency. A blockchain is a decentralized and distributed ledger of all transactions across a peer-to-peer network. In simple terms, it's like a public record of all transactions made using a particular cryptocurrency. The blockchain ensures the integrity and transparent tracking of cryptocurrency transactions.
Notable Cryptocurrencies
There are over 4,000 types of cryptocurrencies in existence today, but the most famous one is without a doubt Bitcoin. Introduced in 2009 by an unknown entity named Satoshi Nakamoto, Bitcoin was the first cryptocurrency and remains the most influential and valuable one. Other notable cryptocurrencies include Ethereum, Ripple, and Litecoin.
Benefits of Cryptocurrency
So, why is there so much buzz around cryptocurrency? For one, transactions made with cryptocurrency are secure and offer a level of anonymity not found in traditional banking or credit card transactions. Additionally, cryptocurrency transactions are peer-to-peer, which means they take place directly between the parties involved without any intermediaries. This makes transactions faster and less expensive. Furthermore, as they are decentralized, cryptocurrencies offer a potential level of financial freedom not tied to central banks or governments.
Risks and Challenges of Cryptocurrency
While cryptocurrency has many perks, it's worth noting some risks. The most significant challenges include price volatility and lack of universal acceptance. Cryptocurrencies are known for their massive price swings which can lead to significant losses. Also, not all businesses or services accept cryptocurrency as a form of payment yet, creating limitations for its use.
Conclusion: The Future of Cryptocurrency
Cryptocurrency has certainly made headlines and continues to be a disrupting force in the financial world. It offers exciting opportunities for investors and businesses alike. However, like any financial venture, it comes with risks. It is crucial for any potential investor to thoroughly understand the mechanics of cryptocurrency and its market before jumping in.
Blog Posts
with the term: Cryptocurrency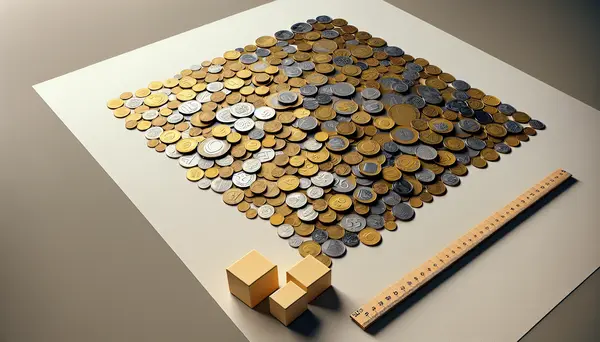 Introduction: The Importance of Diversification Investing in cryptocurrencies can be both exciting and rewarding. However, it's crucial to remember that the...