Exchange
Exchange
Welcome to our latest entry in the cryptocurrency and blockchain glossary. Today, we focus on an essential term in this realm, the Exchange. Keep reading to uncover what an Exchange is, how it functions, and why it's such a pivotal part of the cryptocurrency network.
Defining an 'Exchange'
An Exchange in the world of cryptocurrencies is a digital venue where you can trade virtual assets. Treat it as an online marketplace for buying, selling, and swapping cryptocurrencies like Bitcoin, Ethereum, and many more. These Exchanges can either be centralized (operated by a specific company) or decentralized (run by a network system).
The Role of an Exchange
Exchanges play a significant role in the cryptocurrency ecosystem. They are platforms where the value of cryptocurrencies is, in effect, determined. This happens through the supply and demand mechanism that occurs as users trade. If you own a cryptocurrency and wish to convert it into another or into fiat currency, an Exchange is the place to go.
How Exchanges Work
The operation of an Exchange is similar to traditional stock markets or foreign currency exchanges at airports. It allows participants to trade cryptocurrencies based on current market prices. Users sign up on these platforms, deposit their cryptocurrencies or fiat money, and then start trading.
Choosing an Exchange
There are loads of Exchanges available in the market. Criteria to consider while choosing one might include the platform's trading volume, security measures, transaction fees, and the range of cryptocurrencies available for trading. Always conduct thorough research before selecting an Exchange.
Security and Exchanges
Since Exchanges handle a huge amount of money, security is paramount. Measures vary across platforms but can include two-factor authentication, cold storage for funds, encryption technology, and regular audits. However, remember that even with these measures, Exchanges can still be vulnerable to hacks.
In a nutshell, an Exchange is a key piece in the puzzle of the cryptocurrency world. It's instrumental in shaping the value of digital coins and providing a venue for users to trade and grow their crypto assets.
Blog Posts
with the term: Exchange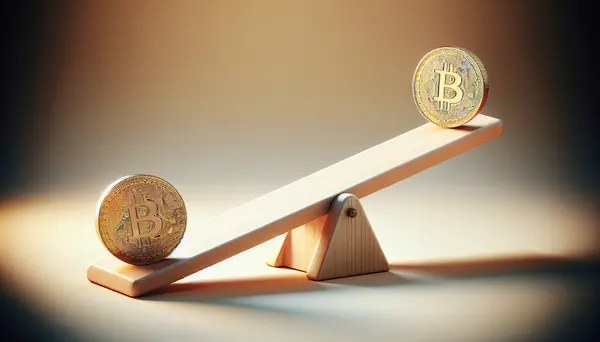 Introduction: Bitcoin's Dynamic Journey Bitcoin, the world's first and most recognized digital currency, is often the subject of dramatic headlines, featuring...