Key
Key
Introduction to Cryptocurrency Key
A key is one of the most crucial bits in cryptocurrency and blockchain systems. It's like a special password that plays a pivotal role in securing and accessing digital assets.
The Essence of a Key in Cryptocurrency
When it comes to cryptocurrency, a key is a string of characters used in cryptography, the science of encoding and decoding information. Keys are integral to blockchain systems because they secure data and ensure only authorized persons can get to said information.
Public Keys and Private Keys
There are two types of keys in the world of cryptocurrency: public keys and private keys. Public keys are like your email address — you can share them with others for them to send you cryptocurrency. On the other hand, private keys are akin to the password to your email account — you should never share them with anyone.
The Role of a Key in Blockchain
In the realm of blockchain, a key is used for creating digital signatures. When a blockchain transaction is made, it's signed with a private key. This ensures that the transaction is authenticated and unchanged. It's like your personal digital stamp of approval.
Keeping Your Cryptocurrency Key Safe
Keeping your key safe is of paramount importance in the cryptocurrency world. If you lose your key or if it falls into the wrong hands, you could lose your digital assets forever. So, remember to store your keys in secure wallets and other safe places.
Wrapping Up Key Concept in Cryptocurrency and Blockchain
In conclusion, a key in cryptocurrency and blockchain is the backbone of security within these systems. It serves as a special 'code', encrypting and decrypting data, authorizing transactions and maintaining the overall integrity of the blockchain.
Blog Posts
with the term: Key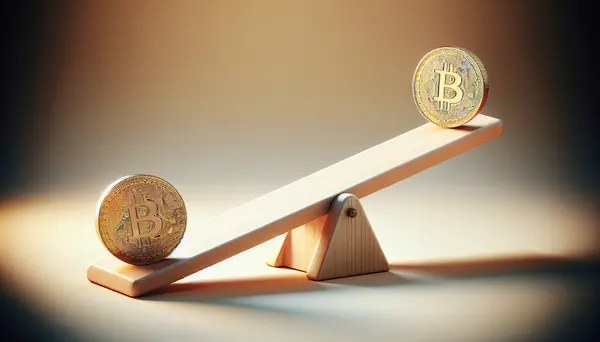 Introduction: Bitcoin's Dynamic Journey Bitcoin, the world's first and most recognized digital currency, is often the subject of dramatic headlines, featuring...