Low
Low
Understanding the term: 'Low' in Cryptocurrency and Blockchain
In the context of Cryptocurrency and Blockchain, the term 'Low' refers to the lowest value at which a particular cryptocurrency is traded over a specified period. This can be analyzed per day, per hour, or even per minute, depending on the degree of detail required. It's important to monitor the 'Low' as it gives traders valuable information about the performance and stability of the cryptocurrency.
How is 'Low' determined?
The 'Low' value in cryptocurrency trading is determined by market elements such as supply and demand. When a large volume of a particular cryptocurrency is sold, the price tends to drop and might reach its 'Low'. Conversely, when the demand exceeds the supply, the price tends to increase. However, the 'Low' remains as the lowest point the cryptocurrency dropped to in a given timeframe.
Significance of 'Low' in Trading
Understanding the 'Low' in cryptocurrency trading is crucial for traders. It helps to gauge market trends and to make informed decisions. For instance, a cryptocurrency hitting its 'Low' frequently can be an indicator of a bearish market. This insight can be critical for traders when planing on when to buy or sell their cryptocurrencies.
The 'Low' in blockchain
Although 'Low' is usually associated with cryptocurrency trading, it can also be relevant to the blockchain technology. In a blockchain system, 'Low' can refer to situations such as low network traffic or low transaction fees. Such low periods can be beneficial for users who want to perform transactions more economically.
Final Thoughts on 'Low'
The term 'Low', in the context of Cryptocurrency and Blockchain, may seem simple. However, it holds significant importance in trading and can affect decision-making processes. A deep understanding of how 'Low' works in this digital currency space can make a real difference in trading success.
Blog Posts
with the term: Low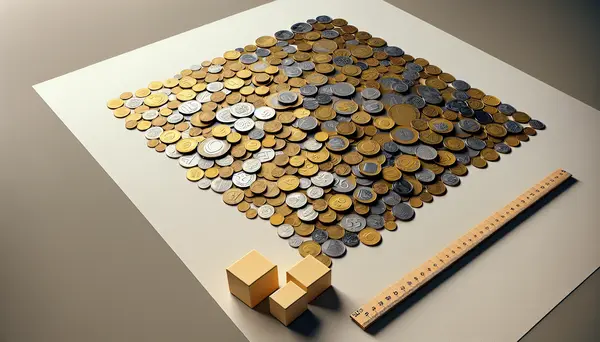 Introduction: The Importance of Diversification Investing in cryptocurrencies can be both exciting and rewarding. However, it's crucial to remember that the...