Work
Work
Understanding the Concept of 'Work' in Blockchain and Cryptocurrency
When discussing blockchain and cryptocurrency, the term "work" often surfaces. But what does 'work' signify in this context? To unravel its meaning, we need to delve into the depths of blockchain technology.
The Meaning of 'Work'
Essentially, 'work' is any task that needs a precise amount of effort or energy to accomplish. In the realm of blockchain and cryptocurrency, though, 'work' takes on a highly specific connotation. Here, 'work' primarily refers to the process of mining, which involves solving complex mathematical problems to validate and record transactions on a blockchain.
How Does 'Work' Function?
As part of the mining process, computers, known as 'miners', work to solve these complex mathematical problems. It requires substantial computational power and energy, which is why it's referred to as 'work'. The first computer that can solve the problem gets to add a new block of transactions to the blockchain. This miner also receives a reward in the form of cryptocurrency, which often incentivizes more miners to participate and compete.
'Work' and Proof of Work
'Work' is the foundational element of a broader concept known as Proof of Work (PoW). PoW is a consensus algorithm used in many cryptocurrencies, most notably Bitcoin. It ensures that the work done is evident and valid, providing security to the blockchain network.
The Importance of 'Work'
The concept of 'work' is vital for the proper functioning of a blockchain network. Without 'work', there would be no method to validate and secure transactions, preventing the feasibility of a decentralized and public ledger. Additionally, 'work' maintains the fairness and transparency of the blockchain, making it one of the pivotal components in the world of cryptocurrency and blockchain technology.
Blog Posts
with the term: Work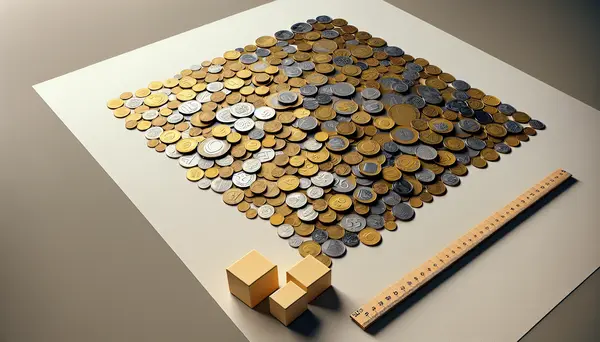 Introduction: The Importance of Diversification Investing in cryptocurrencies can be both exciting and rewarding. However, it's crucial to remember that the...